Recovery Heading Home?
Geoff Canham, Editor
House prices hit a peak in July 2006, and the downturn from that point was one of the first indications of the recession that was to come. Except almost no one knew how deep that recession would be. But six years later it seems we may be finally seeing signs that the housing market is on its way up again.
But like our Bid Index (which is based on a school project, rather than housing) the rise is happening slowly.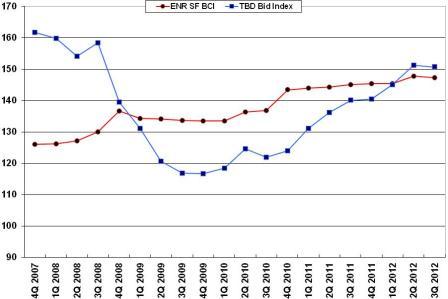 Housing was one of the first portions of the market to be hit, and about the last to recover for a number of reasons, and the foreclosure issue with its related robo-signing scandal is a major one. Foreclosures have been helping to keep house prices generally at a low point, and falling house prices have been putting off buyers who have thought that by waiting they could get an even lower price. The number of foreclosures has been steadily dropping over the past 22 months through July, but with the resolution of the robo-signing issue there has been an upturn in the number of filings. That said, the schemes that have been put into place to assist homeowners in renegotiating loans, and the fact that many banks are more willing to contemplate, or even encourage, short sales should limit the number of future foreclosure filings that actually result in the banks repossessing the properties.
The past couple of months saw house prices rising nationally, although some areas were still experiencing price drops. Those increases have encouraged buyers to move before prices rise even further, and have encouraged potential sellers to put their houses on the market. Inventories of houses for sale had been getting very low as people held off selling when prices were at the bottom. The increased number of houses available for sale is likely to reduce the upward pressure on prices, so it is likely that we with see the recovery in house prices moving in steps, rather than a straight line, but the trend appears to be onward and upwards.
In regard to new house construction, again we are seeing a fairly steady rise in numbers. In July, housing starts actually dropped just over a percent on a month-over-month basis, but on an annual basis they were still over 20% up on the previous year. More importantly, building permit applications, which indicate how construction will go over the coming months, were up, and ahead of expectations. Even more encouraging, confidence among contractors has been steadily increasing as well, although there are still more contractors who describe the current market as 'poor' than as 'favorable', but the gap is narrowing.
Mortgage rates being at record lows have also encouraged buyers, although working through all the paperwork required now by the lenders is still a painful process.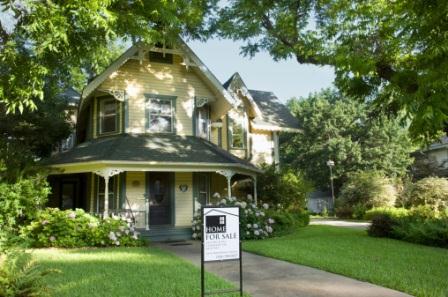 The housing portion of the construction industry is a major employer and accounted for about a quarter of the layoffs during the recession, so a continued upturn would be an important turning point in the complicated chicken-and-egg scenario we have been going through. Increased employment in the construction industry and related industries (such as furniture and other household good) will put more money in circulation, improve confidence in the economy generally, and help pull us out of the pit we have slid into. When that happens, we can move into a wild time of overconfidence before the next recession hits!