The news from abroad has not been that great. The events in Ukraine seem to go from bad to worse, and Europe, which has a still a long way to go to recover from the 'Great Recession', is having its economic position made even worse by the sanctions against Russia, and Russia's retaliatory actions. The French cabinet ended up having to resign over the economic situation in France, and even Germany had a 0.2% decline in its GDP in the second quarter. On the bright side, there are some indications, and a lot of hopes, that the European Central Bank will start its own bond-buying program (like the Fed's QE2) to help stimulate growth.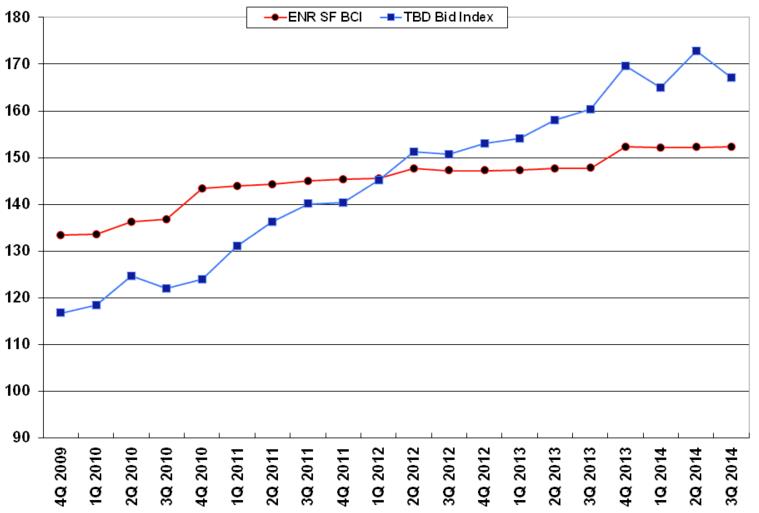 The actions of ISIS (also known as ISIL or the Islamic State) in Syria and Iraq are causing huge humanitarian concerns, and also creating worries about the stability of oil supplies. And the Israeli-Hamas issue gives further concern about the stability of the region.
All of these concerns have been weighing on markets around the world, and have contributed to the slow-down in the stock market momentum in the US. But economic signs here still remain positive, and while the stock market cannot seem to make up its mind which direction it wants to move, it is still at or close to record highs at time of writing (end of August).
The employment situation continues its improving trend, although still not as fast as we would like, and certainly not as fast as Fed chief, Janet Yellen, wants to see. Companies seem to be reluctant to commit to too much investment in people and resources until they see more sustained growth, but that leaves us with a bit of a chicken-and-egg conundrum. But with Ben Bernanke saying that the banking crisis we went through in 2008 was actually worse than the one that set off the Great Depression (although its effects were mitigated better than in the 1930s), you can see why people might be a little wary still. Looking at CNN's Fear & Greed Index we see the needle is still a little way down the Fear side.
Nevertheless, all the signs for continued growth remain. Consumer confidence is up (largely, no doubt, because of the improving job market), company earnings have generally been good, and the GDP has picked up again after the effects of the severe winter dissipated. And in the construction industry, the continuing rise in the Architecture Billings Index (ABI) indicates more work down the line for all of us.
While the growth rate is not back to where it was, we'll take positive figures of any size.
Geoff Canham, Editor