Construction Management Specialists

111 Pine Street, Suite 1315
San Francisco, CA 94111
(415) 981-9430 (San Francisco office)

1020 B Street
San Rafael, CA 94901
(415) 981-9430 (North Bay office)

6518 Lonetree Blvd., Suite 164
Rocklin, CA 95765
(916) 742-1770 (Sacramento office)

4655 Cass Street, Suite 214
San Diego, CA 92109
(858) 886-7373 (San Diego office)

8538 173rd Avenue NE
Redmond, WA 98052
(206) 571-0128 (Seattle office)

2063 Grant Road
Los Altos, CA 94024
(650) 386-1728 (South Bay office)

WeWork: Pacific Design Center – Red Building
750 N San Vicente Blvd., Ste 800 West
Los Angeles, CA 90069
(424) 343-2652 (Los Angeles, CA office)

1a Zoe House, Church Road, Greystones
Wicklow, A63 WK40, Ireland
+353 86-600-1352 (Europe office)

To serve new and existing clients, TBD is expanding from our West Coast base to include a new office location on the East Cost in the New England area.

www.TBDconsultants.com
People had been warning about the inevitability of a global pandemic long before Covid-19 struck, yet we were still taken by surprise when it came. The virus may still have some tricks up its sleeves, as we are seeing with the variants that have emerged, but the multiple vaccines that have been rolled out are bringing a measure of control to that emergency. Perhaps now we can really start to address another growing situation that we have also been warned about for a long time now but which, unfortunately, cannot be fixed with one or two jabs in the arm.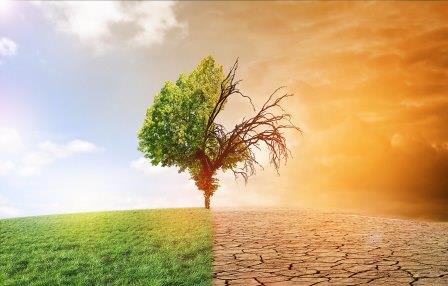 Climate change is here now and will remain a problem that we will be living with for a long time, whatever we do. The question is – how bad are we going to allow things to get? Global carbon dioxide (CO2) emissions dropped by up to 7% during 2020 due to lockdowns, but we can expect a rebound in emissions in 2021, not a continuation of the decrease. However, 2020 was still the second warmest year on record, despite the cooling effects of a La Nina weather pattern. All-time highs, almost 10oC above average for parts of the year, were experienced in regions of the Arctic resulting in massive ice melts. Some of that was due to natural cycles, but far from all. The Arctic used to be a carbon sink, now it is a source.
When we talk of climate change, we are talking about effects arising from changes in the level of greenhouse gasses (mainly carbon dioxide and methane) that are causing average worldwide temperatures to rise. We have already added about 1oC to pre-industrial times (say, in the last 150 years or so) with two-thirds of that warming being contributed by CO2 which lasts in the atmosphere for several hundred years. This is leading to increased melting of the icecaps and glaciers, in turn leading to rising sea levels that are threatening coastal communities. Over the past century, sea levels have been rising around 1 to 2mm per year on average, but in recent years that has grown to 4 to 5mm annually. Ocean currents are changing, weather patterns worldwide are changing noticeably. The five years since the 2015 Paris agreement were the warmest on record according to the World Meteorological Organization (WMO).
We can't say that climate change causes hurricanes and wildfires, but those changes can be shown to be making them more deadly. Of course, nobody was really expecting wildfires to be ravaging Siberia or winter storms to be blanketing Texas with snow and ice. Climate change might be due to increasing average temperatures worldwide but weather, as a result of those climate changes, can vary very dramatically from the average.
The burning of fossil fuels to power our industry and commerce has been our main contribution to the greenhouses gasses, and there hasn't been a lot of alternatives to that in the past, but the list of options we have now is growing. Solar, wind, and wave power generation are all now mainstream, and the long-talked about option of hydrogen as a power source for transport, including aircraft, is finally being demonstrated as practical and cost effective. There are solutions out there, all we need to do is implement them before the damage gets too severe. The US has reduced its total emissions while still growing its economy, but we need to get close to zero new greenhouse gas emissions to enable the climate to recover.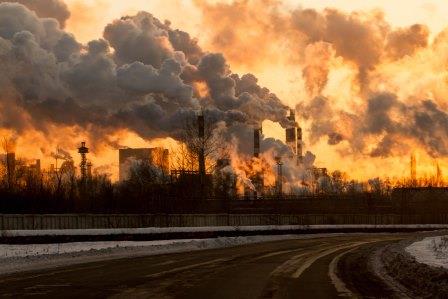 The world has been trying to limit temperature to inside of a two degrees Celsius rise, which one study suggested would affect the US GDP by around 0.5 percent. Many researchers fear that we have passed the point where we can achieve that goal, and suggest an average global temperature rise of four degrees Celsius is more likely. That's only double the target increase, but the effect on US GDP is estimated at 2 percent, a four-fold increase. As temperatures rise, the effects rise geometrically rather than arithmetically and generally it is poorer areas that are likely to get affected most, so large portions of the world can expect more severe hits than places like the US and Europe. That said, a 2 percent effect still doesn't sound too bad, until you realize that Japan's GDP was only affected about 3% by the devastating force-9 earthquake of 2011, but their economy was severely affected. Do we really want something that has similar impact to a major earthquake in every state worldwide every year? The models indicate that even a 1.5 degree Celsius increase will result in more droughts and floods and extreme heat events. Our coral reefs are already being damaged, and these kinds of temperature changes could kill them off completely. How do you put a cost on something like that?
The US, UK, EU, China, Japan, South Korea, South Africa, Canada, and other nations have set long-term goals for lowering carbon emissions. But goals are one thing, and producing results is another. It has been estimated that policies worldwide should result in a 2.9oC temperature rise, but that assumes those policies will lead to actions. Governments alone cannot get us there; it will take the combined efforts of everyone to achieve these goals.
Covid has shown us that we can adapt quickly when necessary, with governments acting decisively and people's behavior changing in a matter of weeks. But regarding climate, the changes have to be long term. There's no quick fix like a vaccine, but it also means that there's no need or advantage in closing everything down. The technology and know-how for solving this problem exists, and more is being worked on.
Looking on the bright side, a recent survey covering 50 countries carried out by the UN showed that 64% of those surveyed considered climate change as representing a 'global emergency', so it appears that there should be an impetus for driving change. On the other hand, the global shortage of microchips has led to automobile manufactures having to limit their production. In that regard, GM is keeping its supply of microchips reserved mainly for its lines of SUVs and Corvettes, because those are the vehicles in greatest demand by the public. So, ...
Geoff Canham, Editor, TBD San Francisco